Matte, satin, camo,  gloss, chrome... 
How bold will you go?
You've spent all this money on your new ride, you want it to be the most eye-catching one on the road. 
If you are looking to customize the appearance of your car, you have 2 options: a whole new paint job or a vinyl wrap. Vinyl wrap popularity has increased among car owners and enthusiasts as it is more affordable, more durable, and more convenient than a paint job.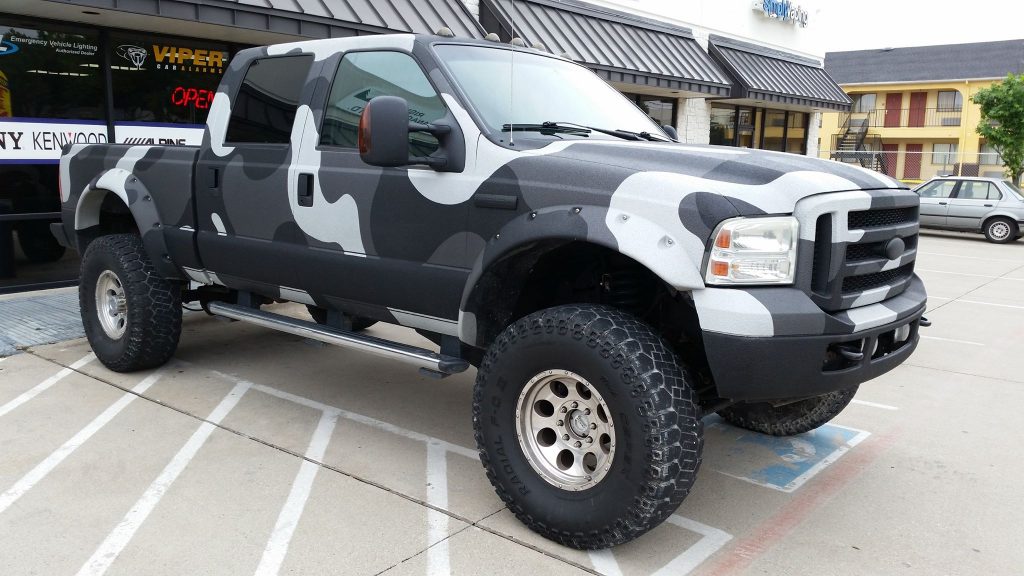 Acts as a paint protector
Unlike a new paint job, a vinyl wrap can better withstand weather and debris. The wrap acts as a ~3 millimeter thick shield, protecting your factory paint from chips and other abrasions. Removing a wrap is also safe and will not affect your car's paint.
Transformation time is much quicker
A new paint job can take 2 weeks or even longer! Being left without transportation is inconvenient. With wrapping, we can transform your car in just 4-7 days.
At Texas Audio Customs, we proudly deliver the most vibrant and long-lasting wraps in the area. We take pride in ensuring that every edge, corner, and crevice is wrapped flawlessly and to perfection. Take a look at our work and contact us when you're ready to start customizing.
Hours of Operation
Mon-Sat: 10AM - 7PM
Sunday: CLOSED